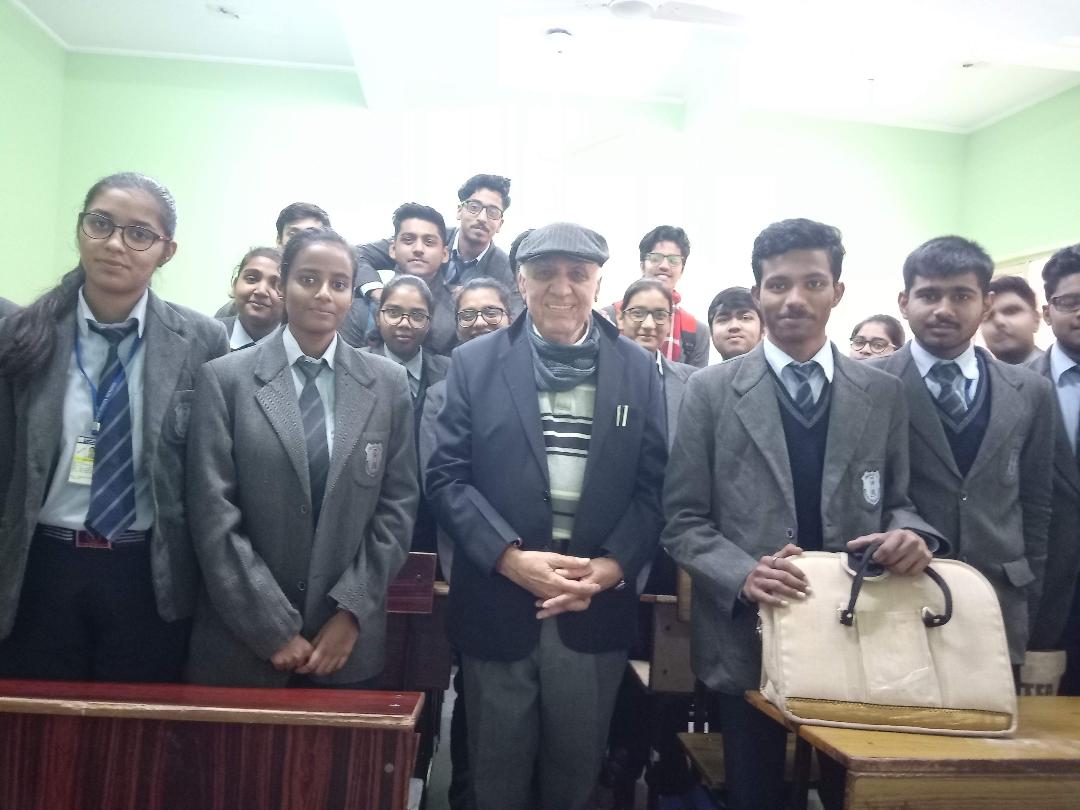 Motivational Talk of Sh. Suraj Prakash, Renowned Scientist
A motivating lecture cum interactive session of Physics was organised for class 12 on Tuesday 24th December 2019. Resource person for the session was renowned Scientist and Physicist 'Shri Suraj Prakash' former Principal of CRPF school. He is currently working as an "Advisor of Child Education Society" in Bal Bharati Public School, Pitam Pura, Delhi.
The exhaustive session included:-
Discussion of present syllabus for class 12th of Physics.
Weightage of different Chapters.
Blueprint of the Board Question Paper.
Latest design and pattern of the Physics Question Paper.
HOTS Questions.
Time Management.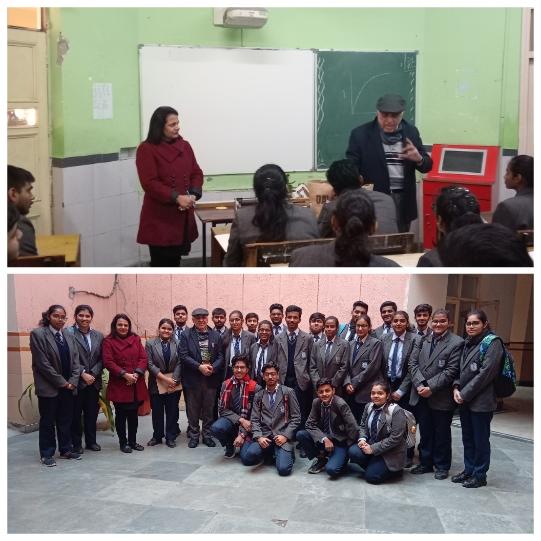 The session began with 2 minutes meditation. Sir asked the students to close their eyes and think that they can do 'Well in Physics' and the session proceeded with this positive thought.
First the latest changes in syllabus and weightage for each chapter were clearly discussed.
The Session continued with new design of Physics Question Paper. Sir briefed the students about the benefits of introducing new design of paper. This made the students happy and confident.
Blueprint of the paper was also discussed where various sections of the paper were discussed in detail. Here focus was HOTS and Application Based Questions which students generally find difficult to solve. Sir made this session very interesting by involving the students and by performing interesting activities with them. Around 20-30 HOTS Questions were discussed with this method.
Sir also gave few tips such as how to manage the time, how much time should be spent on 1, 2, 3 and 5 mark questions, how to attempt the physics paper and what cautions should be taken by students while attempting long and short questions etc..These tips are very useful for scoring good marks.
The session concluded with best wishes and blessings by Sir to the students. He also motivated that students should remain calm and happy during their examination.
After the session, feedback was taken from the students and they found it to be an enjoyable, interactive, captivating, fun-filled and enriching session.

Best school in north Delhi, School in north Delhi, North delhi top schools, Best school in north west delhi, Schools for nursery admission near me, Schools for nursery admission in delhi, Top 10 schools in north delhi, Top 5 schools in north delhi, Top schools near me, Best school near me, Top 10 schools in delhi for nursery admissions, List of schools in north delhi, Top schools in north delhi, Mahavir Senior Model School