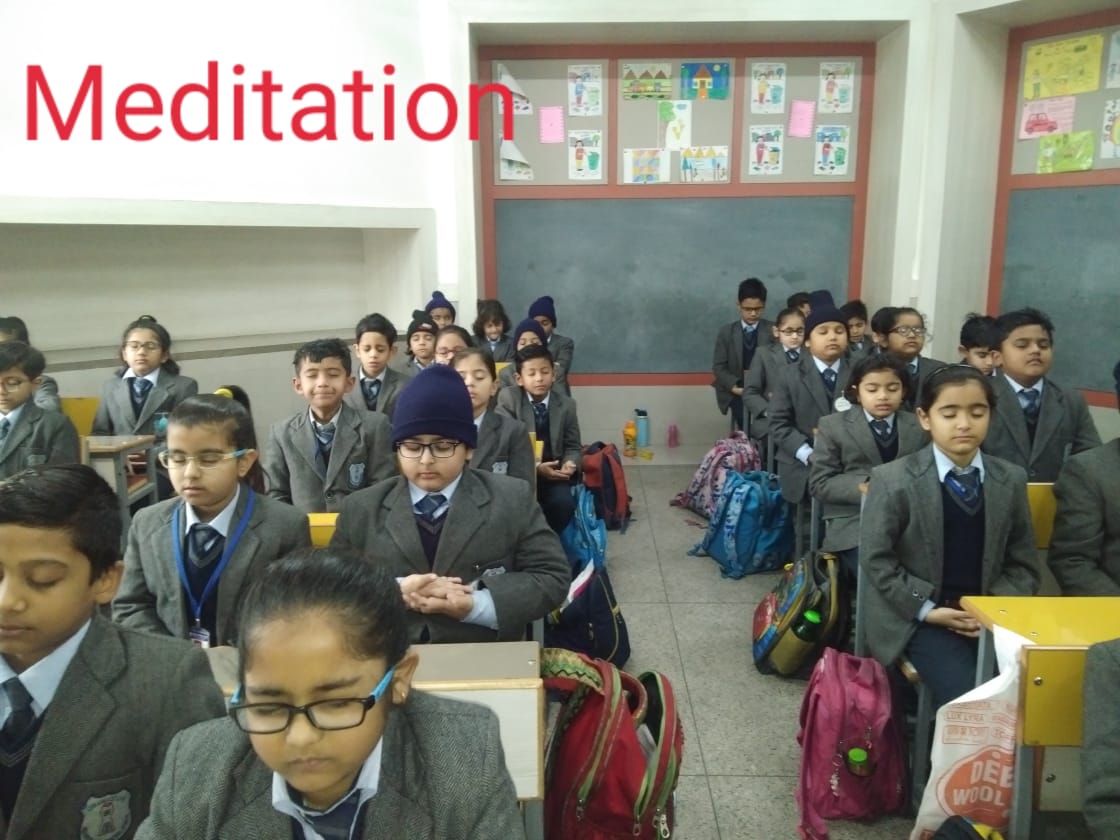 Making School Anger Free Zone
Making School Anger Free Zone
"Control The Anger And Spread Unlimited Love And Happiness "
As directed by CBSE the schools should manage 'anger' to endure a fun learning environment and happy school. Making the schools 'Anger-free zones' will help students in developing affective skills and in eradicating emotions like fear, hurt and disrespect which are the by-name products of anger. This change will help students become more mentally and emotionally strong and wealthy.
The best way to teach children the value of 'freedom from anger' is by setting examples ourselves. Some basic changes that can be resorted to include - genuinely smiling at students, talking to them calmly.
Keeping this in mind a week (13th Jan. to 17th Jan. ,2020) long activities were planned for students of Classes I and II in which they practiced meditation, breathing exercises, stretching, mindfulness, laughter therapy gardening, drawing smiling faces to name a few.
Students also took "Anger Pledge" in which they promised to stay positive, treat others with kindness and respect them.
"Any kind of emotional management is easier if you are well and have a healthy mind and body "

Best school in north Delhi, School in north Delhi, North delhi top schools, Best school in north west delhi, Schools for nursery admission near me, Schools for nursery admission in delhi, Top 10 schools in north delhi, Top 5 schools in north delhi, Top schools near me, Best school near me, Top 10 schools in delhi for nursery admissions, List of schools in north delhi, Top schools in north delhi, Mahavir Senior Model School