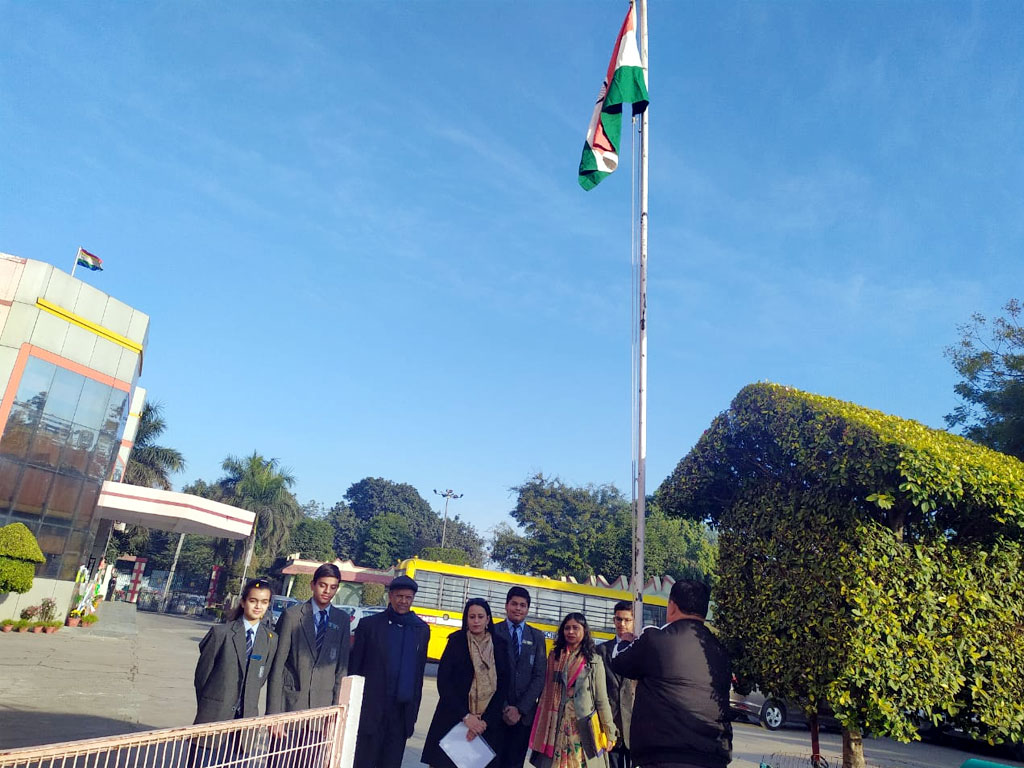 Republic Day Celebration 2020
The 71st Republic Day Celebrations with grandeur at M.S.M.S, on Jan 24th,2020.
The vibrant show began with soulful rendition of the Orchestra performance by the school band. It was followed by heart-wrenching dance drama by students expressing their patriotic fervour and love for the army. Students' emotions found expression through speeches and poems about Republic Day. An anecdote from former President of India, A.P J. Abdul Kalam Azad was enacted by the students motivating students and teachers to be respectful to all the religions equally. The show ended with a street play inspiring the audience to keep their environment clean.
Director Sir addressed the audience with a stimulating speech.
The prize winners were felicitated.
The event concluded with inspiring words by Principal ma'am.
Best school in north Delhi, School in north Delhi, North delhi top schools, Best school in north west delhi, Schools for nursery admission near me, Schools for nursery admission in delhi, Top 10 schools in north delhi, Top 5 schools in north delhi, Top schools near me, Best school near me, Top 10 schools in delhi for nursery admissions, List of schools in north delhi, Top schools in north delhi, Mahavir Senior Model School