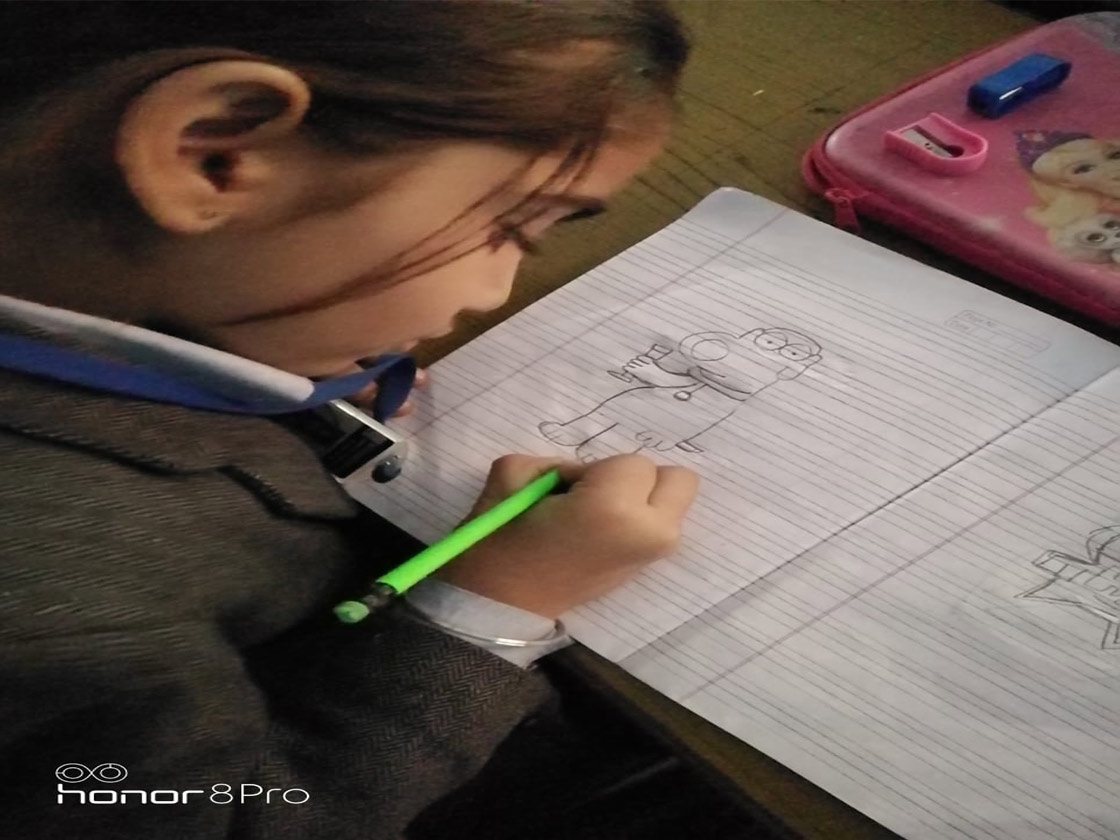 Creativity has no limits
MSMS art department is always putting efforts for innovation & creativity among students.
We integrated IT with visual art.
We recommended a youtube link(www.youtube.com/c/kidsartfun) to the students.
This link has easy and interesting demonstration of drawing techniques that students like very much.

This link is useful for the students at the time when guide or help is not around.
Art department discussed it with students by showing it to them on phones in small groups and later on smart boards.
Students enjoyed the sketching while drawing demonstration on smart board screen.
Swati nagar
(HOD Art deptt.)

Best school in north Delhi, School in north Delhi, North delhi top schools, Best school in north west delhi, Schools for nursery admission near me, Schools for nursery admission in delhi, Top 10 schools in north delhi, Top 5 schools in north delhi, Top schools near me, Best school near me, Top 10 schools in delhi for nursery admissions, List of schools in north delhi, Top schools in north delhi, Mahavir Senior Model School