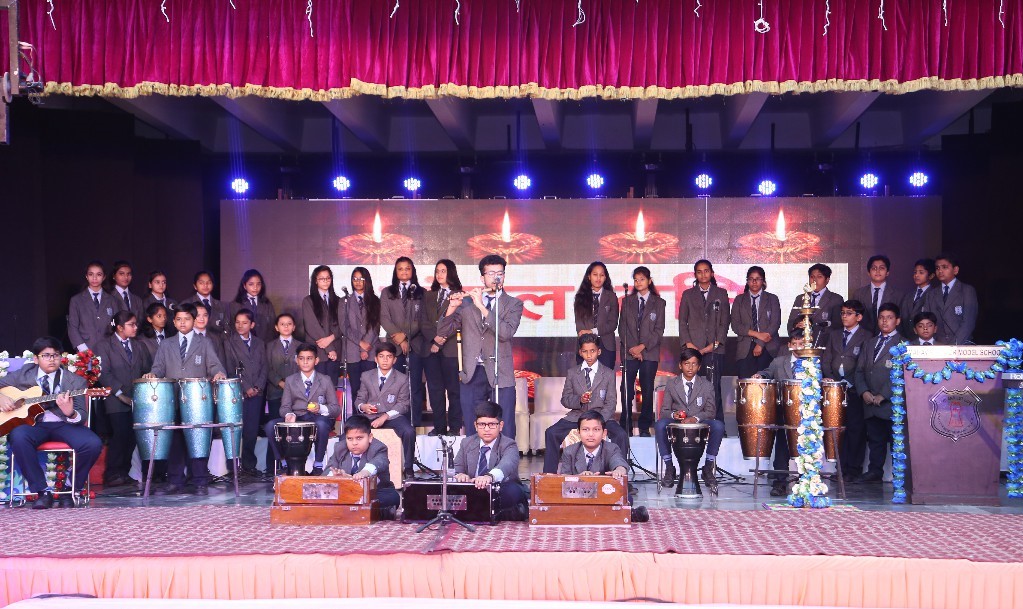 ANNUAL DAY 2019 – PRESS RELEASE
The 37th year old legacy of the glorious institution – MSMS blended with the jubilant mood, enthusiasm and electrifying cheerfulness of staff and students on the eve of Annual Day – 2019 on the 30th day of November, 2019

The evening commenced with traditional lighting of the lamp by esteemed Chief Guest Major General P.K. Saighal and other dignitaries who were welcomed by school Director, Sh. S. L. Jain. The school also honoured, Mr. Ashish Aggarwal, for his path breaking work with students. The evening was given a boost by Officiating Principal of school Mrs. Ruchika Sukhija who presented the school report. The outstanding students were then conferred with prestigious trophies and other awards in a gleaming Prize Distributions Ceremony. The vote of thanks was proposed by Padma Shri Gyan Chand Jain, President, Mahavira Foundation.
An awe-inspiring show was presented by the vocal and instrumental group of the school on theme "Dream" which inspired the audience with a conventional ballad. The tiny tots of MJMS gave a spectacular performance on the theme of 'Oneness with nature' in their magnificent presentation "Vasudhev Kutumbakam".
The programme continued with the mesmerizing play "I can, I will - I am a force to reckon with" that talked about the need of recognizing gender equality in all arenas. The audience appreciated the performance heartily. The program ended on a high note with multitudes of appreciation and National Anthem.
Best school in north Delhi, School in north Delhi, North delhi top schools, Best school in north west delhi, Schools for nursery admission near me, Schools for nursery admission in delhi, Top 10 schools in north delhi, Top 5 schools in north delhi, Top schools near me, Best school near me, Top 10 schools in delhi for nursery admissions, List of schools in north delhi, Top schools in north delhi, Mahavir Senior Model School