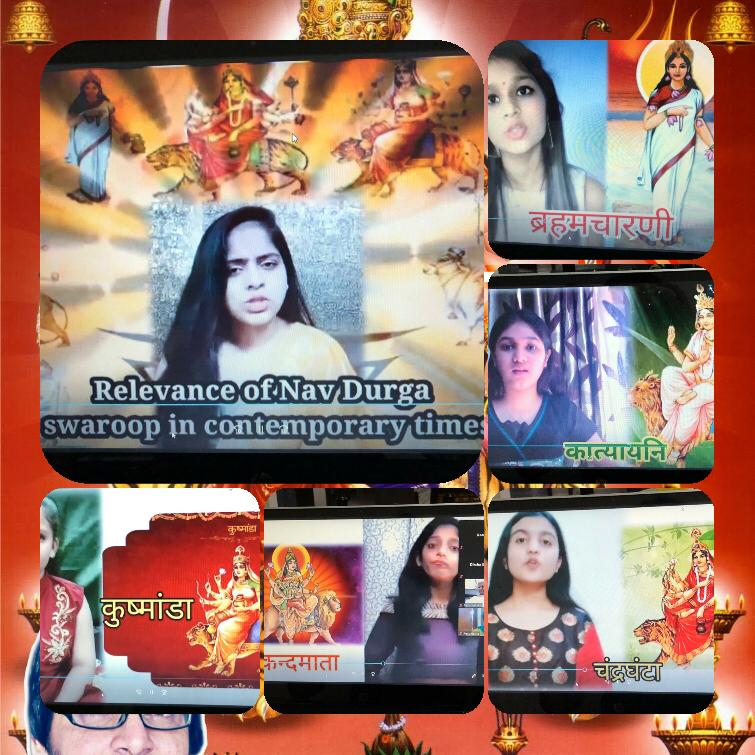 Virtual Cultural Extravaganza - Saluting the Invincible "She"
Team MSMS celebrated 'Girl Child Day', 'Dussehra' and the auspicious occasion of 'Durga Puja' on Thursday, 22nd October 2020 with a great pomp and gaiety.
The virtual program commenced with the welcome note followed by the rendition of Navkar Mantra. Our dynamic and dedicated Principal ma'am, Mrs. Ruchika Sukhija illuminated the gathering about 'Educating and sensitizing our future generation' through the themes of this celebration.
To witness our enthusiastic students the cultural event initiated with speeches and poems in English and Hindi conveying the message of 'Saving a girl child', Girl empowerment and focusing on the relevance of Durga Puja.
This was followed by a mesmerizing music performance titled as 'Girl Child - The Chosen One' where our young Mahavirians and their parents depicted the theme of International Day of Girl Child -'My Voice, our equal future' to eliminate all forms of discrimination against girls.
Followed next, the Dance and Drama department showcased a commendable and charismatic 'Nritya Natika - Durga' in which students portrayed the Trinity of Brahma, Vishnu and Shiva coming together to create a powerful female form with ten arms called as 'Maa Durga'.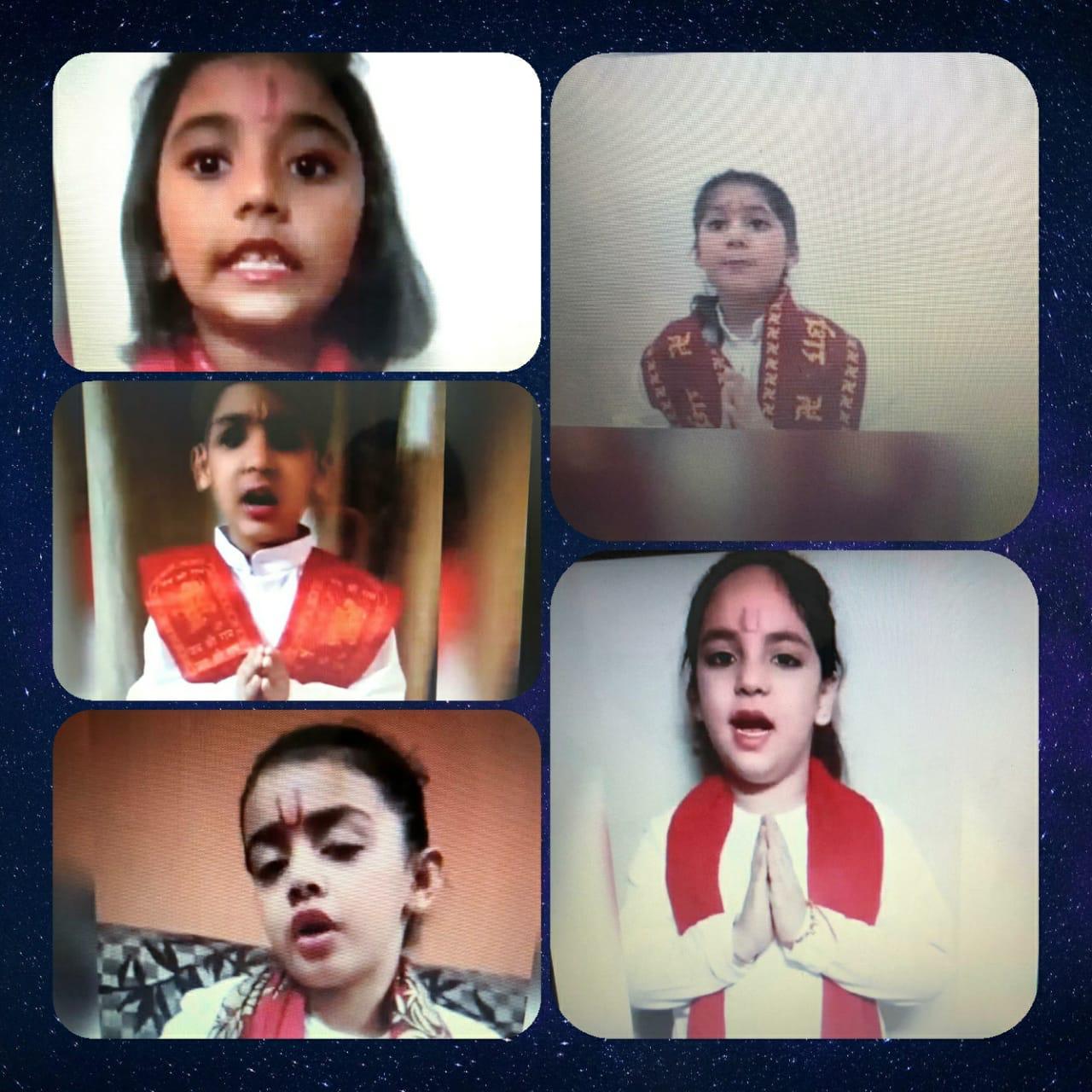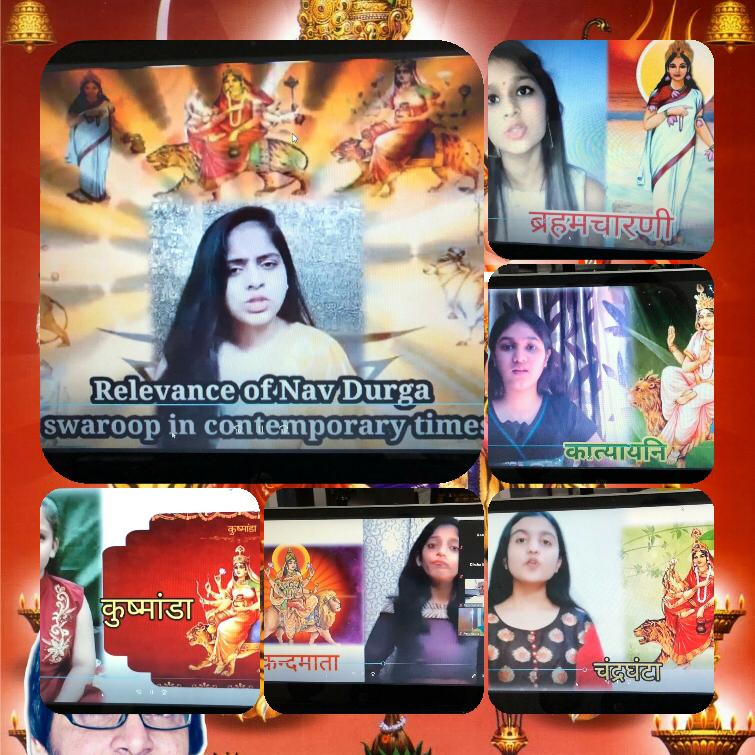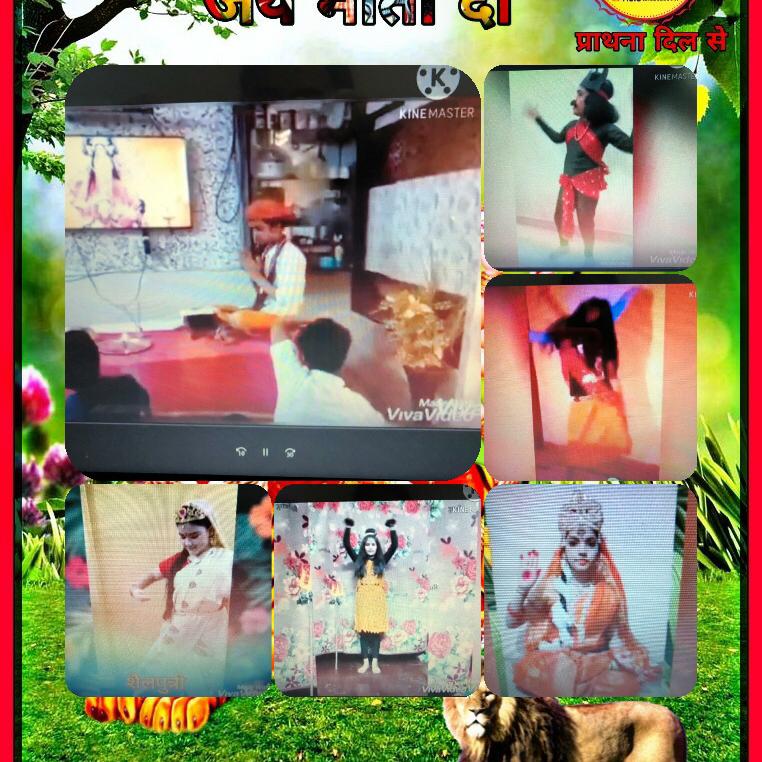 A scintillating presentation titled 'Shakti a personification of energy' was showcased by the Art department .The message to save the girl child was beautifully portrayed in the artistic illustrations made by the students shedding light on various roles a women plays in her life and emanating that girls are blessing of God on the Earth.
The poetic version of 'Ramayana in the form of 108 dohas' were beautifully presented by the students of class 1 .This impressive rendition of Ramcharitmanas left the audience spellbound.
Further, a music performance was exhibited on 'Nav Durga Nari ke Nav Roop' by students from class 5 to 11 .The soulful tunes of the song perfectly captured the essence of power that is embodied by Goddess Durga.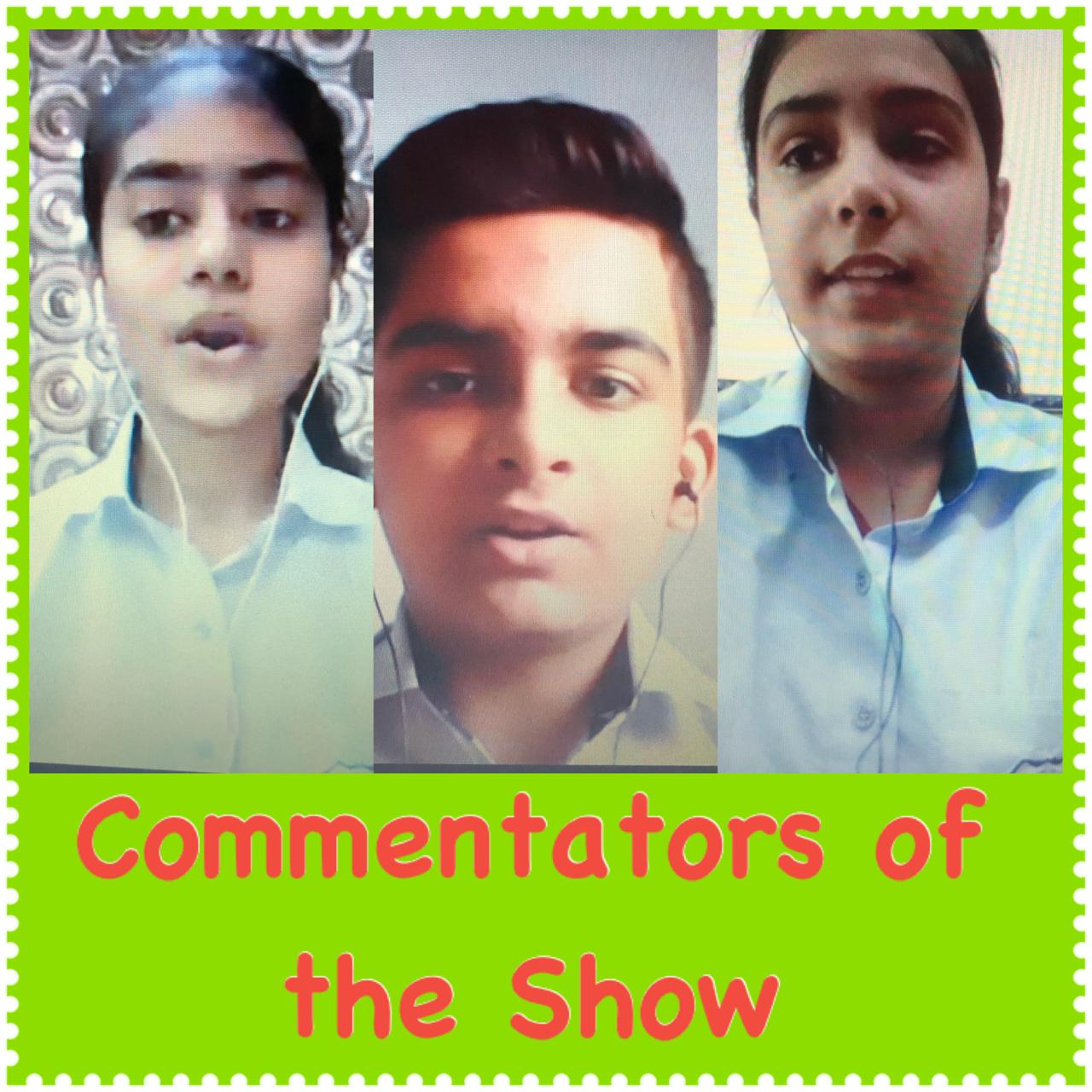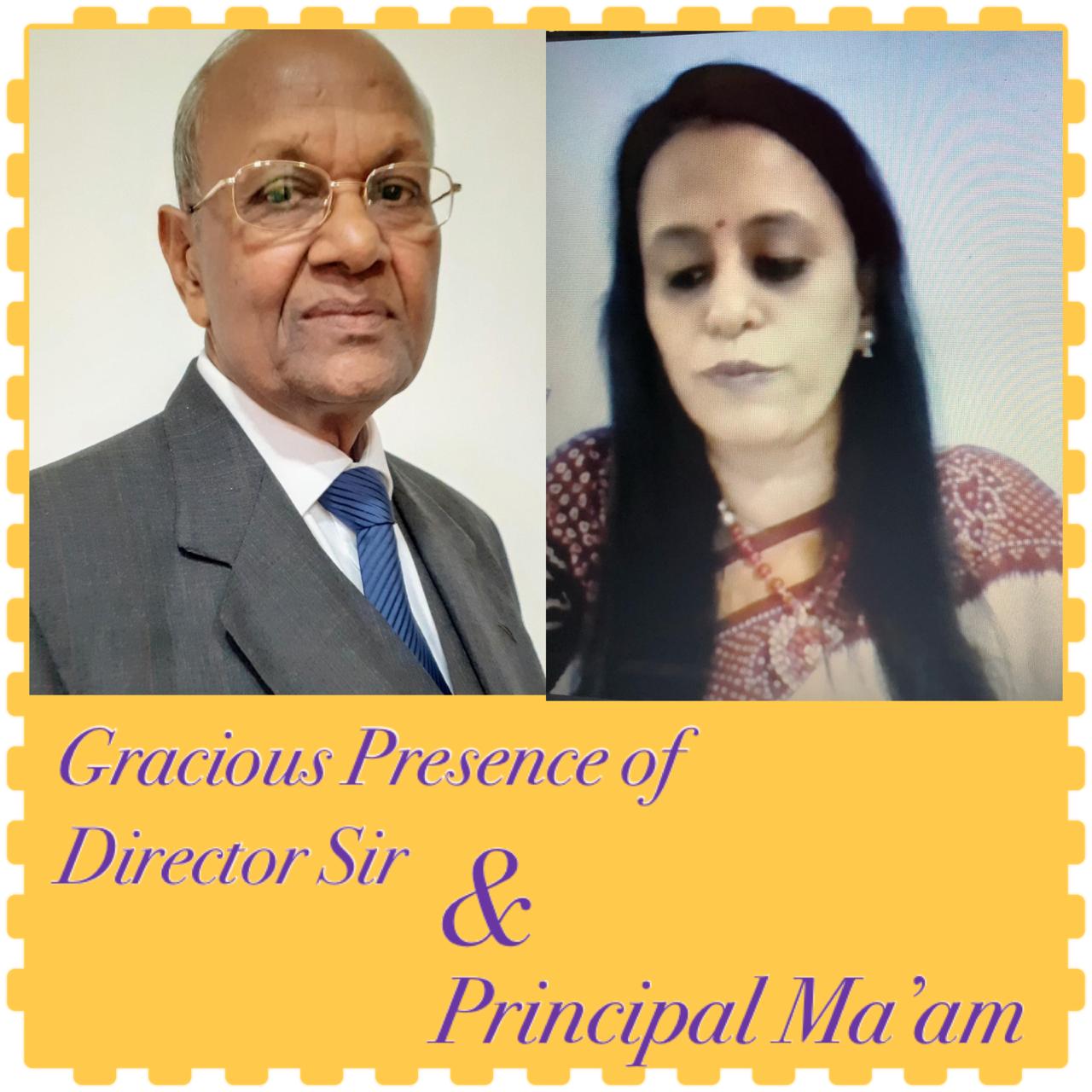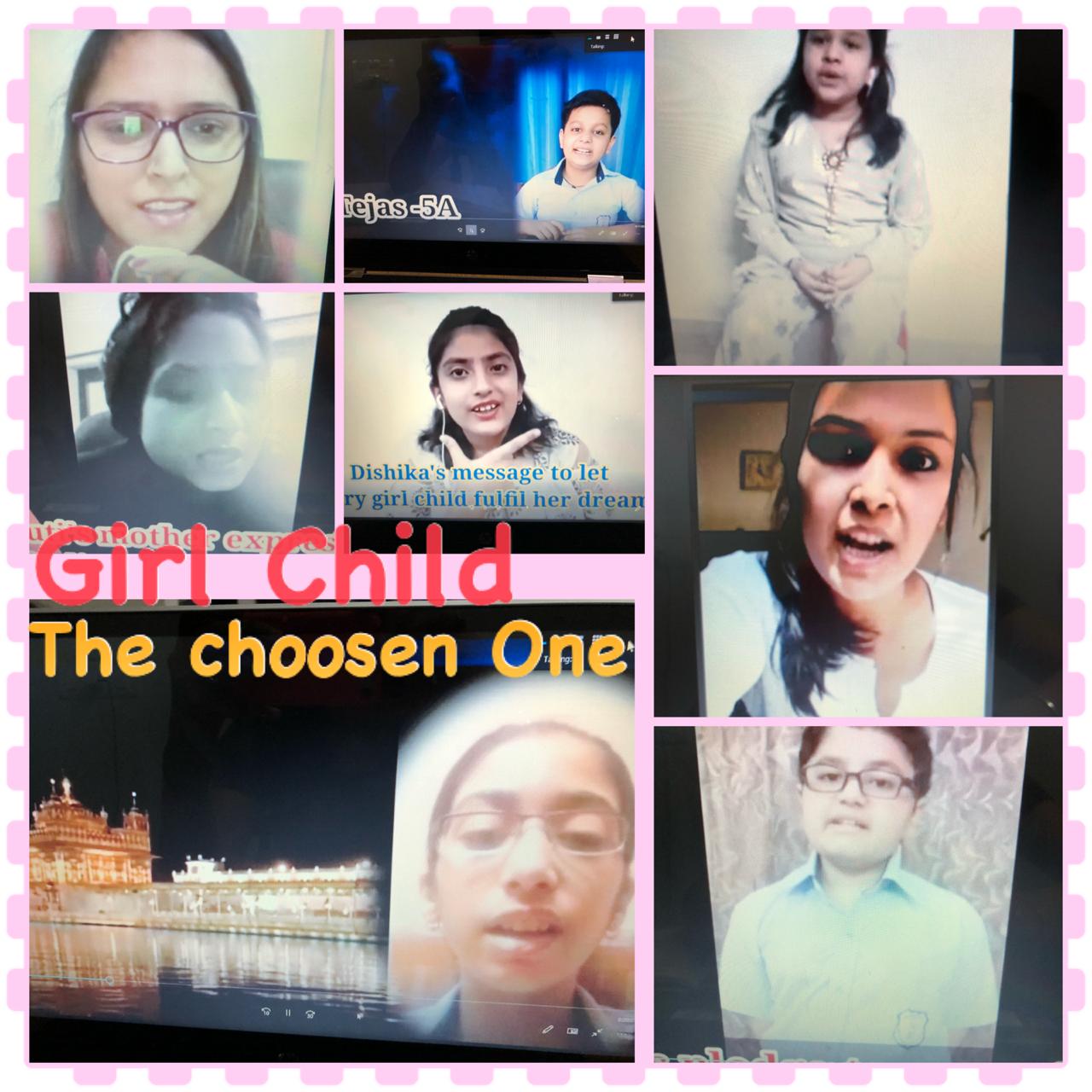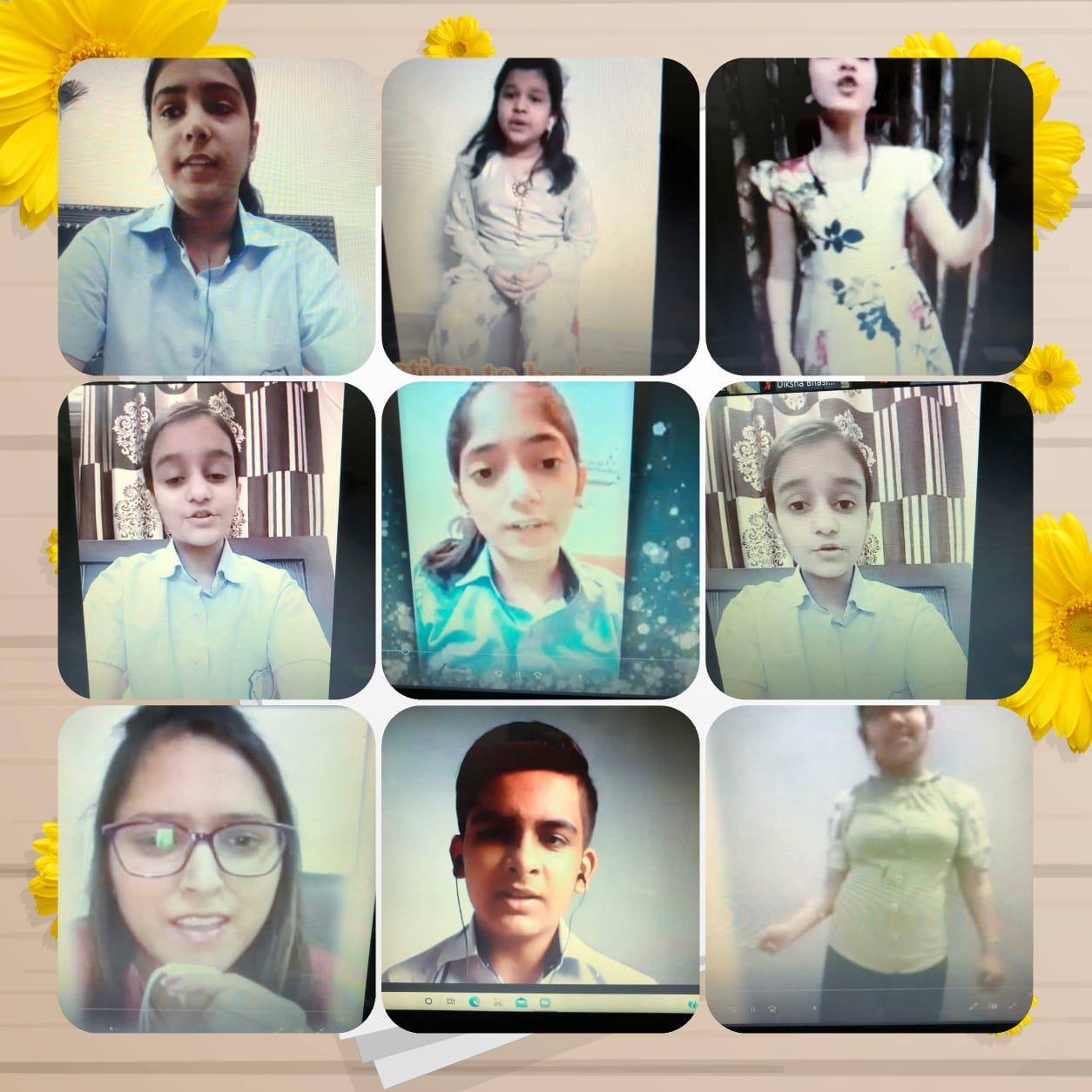 An electrifying show titled 'Corona Dehan' beautifully showcased the victory of good over evil . The catch line of the show was 'Let contemporary Ravana - Corona go up in flames'.
Our pillar of strength and guiding light, honourable Director sir, Sh.S.L Jain appreciated the wonderful presentations and collective effort of MSMS team for making the event a grand success. He also emphasized on the need to let knowledge conquer the evils of dishonesty and corruption for the upcoming generation.
The programme culminated with the blessings of Director sir, Principal Ma'am and a special vote of thanks presented by the head boy and President of student council.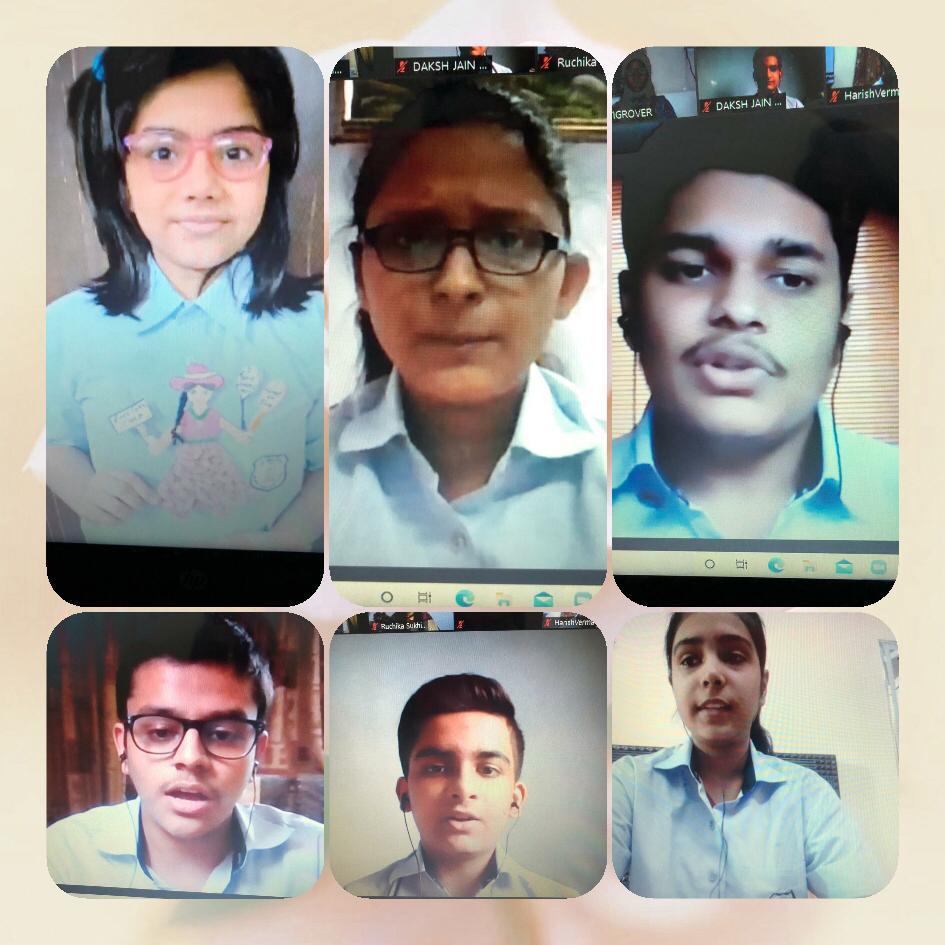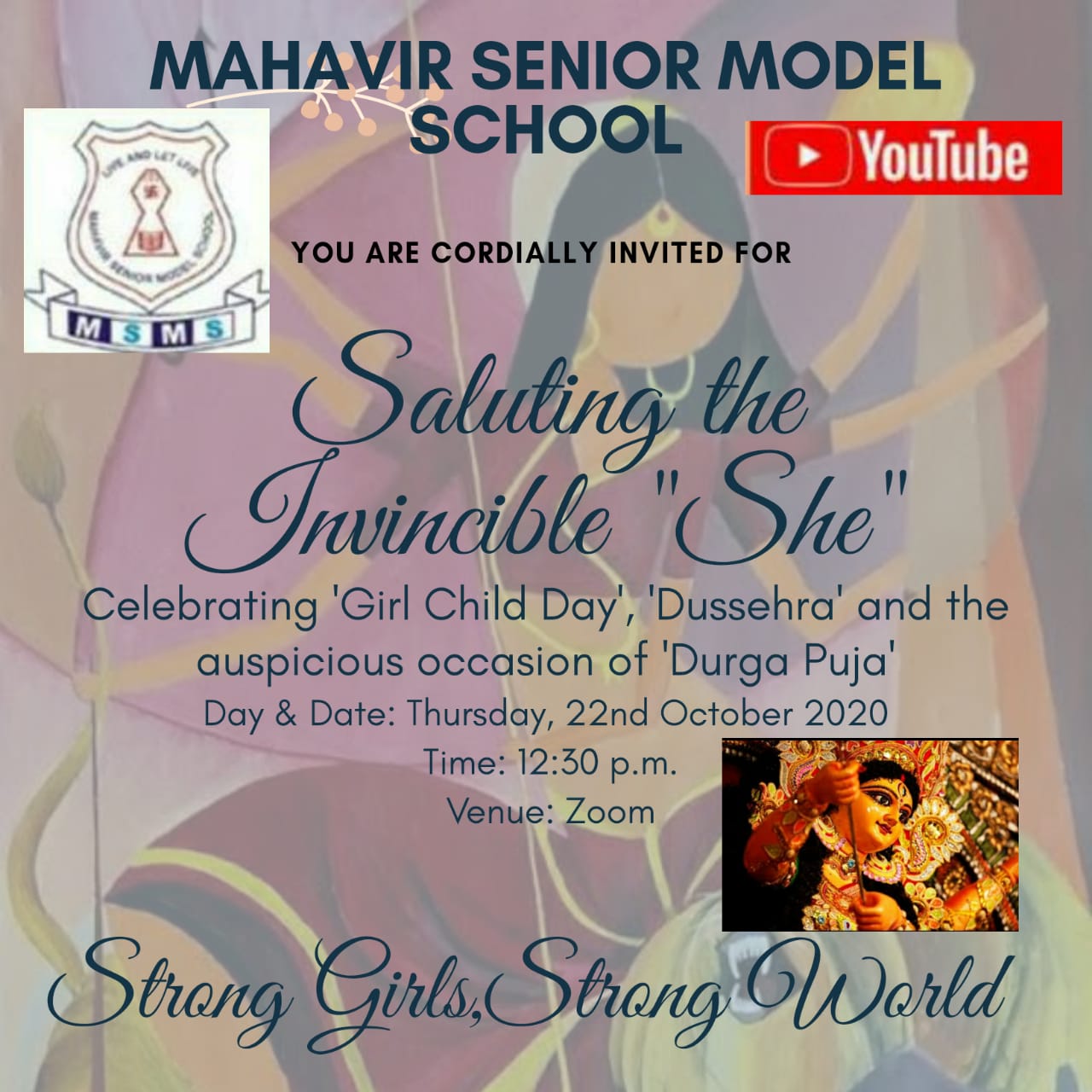 Best school in north Delhi, School in north Delhi, North delhi top schools, Best school in north west delhi, Schools for nursery admission near me, Schools for nursery admission in delhi, Top 10 schools in north delhi, Top 5 schools in north delhi, Top schools near me, Best school near me, Top 10 schools in delhi for nursery admissions, List of schools in north delhi, Top schools in north delhi, Mahavir Senior Model School