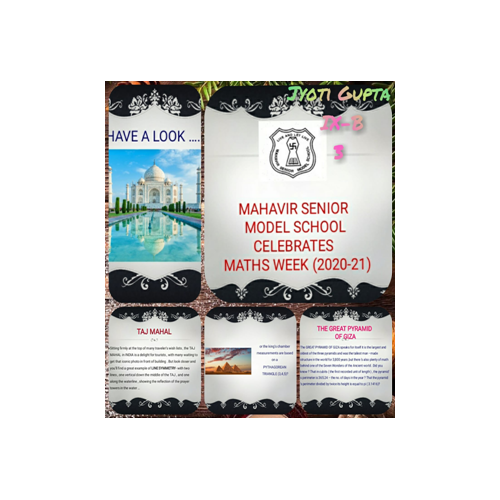 CLASS 9 : MATHS NINJAS – A POWERPOINT COMPETITION
The theme of the competition revolved around the presence of Mathematics everywhere in our world and students were asked to share their views on anyone of the given topics:
I) Mathematics in famous Monuments.
II) Common Errors in Mathematics.
III) Application of Mathematics in other subjects.
Our Young Scholars prepared Vibrant, colourful, informative , creative presentations on these topics . Their talent and hardwork was evident in their creations.
The event allowed them to research and present many important dimensions of the most feared subject - Maths in an interesting way, gave an opportunity to compete, boosted their morale and confidence as well as polished their speaking and Multimedia skills.
Best school in north Delhi, School in north Delhi, North delhi top schools, Best school in north west delhi, Schools for nursery admission near me, Schools for nursery admission in delhi, Top 10 schools in north delhi, Top 5 schools in north delhi, Top schools near me, Best school near me, Top 10 schools in delhi for nursery admissions, List of schools in north delhi, Top schools in north delhi, Mahavir Senior Model School