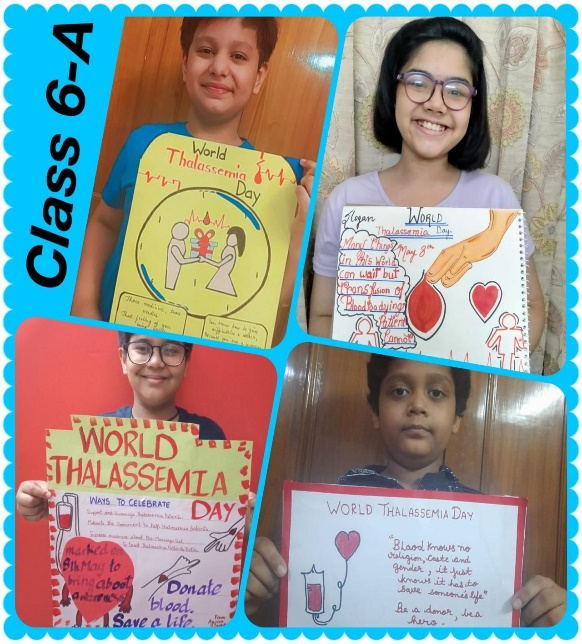 World Thalassemia Day
Addressing Health Inequalities across the Global Thalassemia community.
Thalassemia is a disorder characterized by abnormal formation of haemoglobin which results in improper transport of oxygen due to the destruction of RBCs.
Students of classes VI to VIII enthusiastically participated in the various activities to spread awareness about the Thalassemia disease through slogan writing , short videos and poster making.
Innovative work of Mahavirans inspired everyone to come together to learn about preventive measures and ways to avoid the spread of Thalassemia.

Best school in north Delhi, School in north Delhi, North delhi top schools, Best school in north west delhi, Schools for nursery admission near me, Schools for nursery admission in delhi, Top 10 schools in north delhi, Top 5 schools in north delhi, Top schools near me, Best school near me, Top 10 schools in delhi for nursery admissions, List of schools in north delhi, Top schools in north delhi, Mahavir Senior Model School