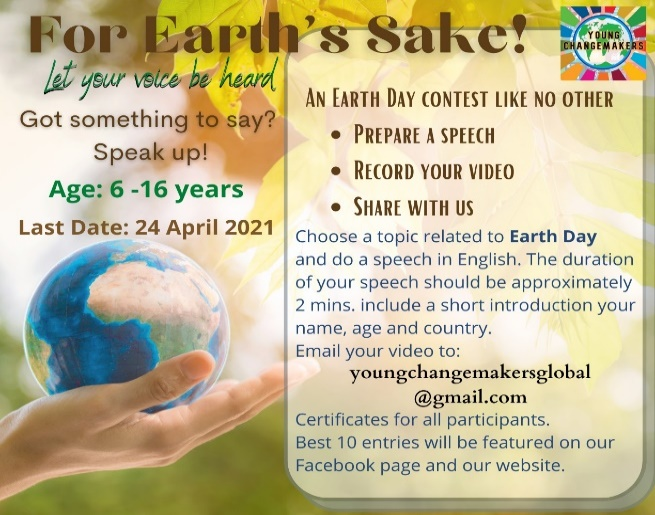 World Health Day 2021
Mother earth is a living organism too. LOVE,REPECT AND HONOUR HER.
Celebrating Earth Day serves as a conscious reminder of how fragile our planet is and how important it is to protect it. We celebrated Earth Day to continue promoting environmental awareness and to remind us that we can protect the earth in our everyday lives as well.
MSMS students celebrated Earth day in their own unique way. They did slogan writing , poster making ,poem recitation, and made bookmarks on theme clean and green is the perfect dream.
Students also presented presentations on LEND A HAND TO SAVE LAND. Students took part enthusiastically in all the above activities. More than 15 students from different classes sent short videos on World Earth Day on youngchangemakersglobal@gmail.com and three of our students got selected in top 10 videos across the globe.
Best school in north Delhi, School in north Delhi, North delhi top schools, Best school in north west delhi, Schools for nursery admission near me, Schools for nursery admission in delhi, Top 10 schools in north delhi, Top 5 schools in north delhi, Top schools near me, Best school near me, Top 10 schools in delhi for nursery admissions, List of schools in north delhi, Top schools in north delhi, Mahavir Senior Model School