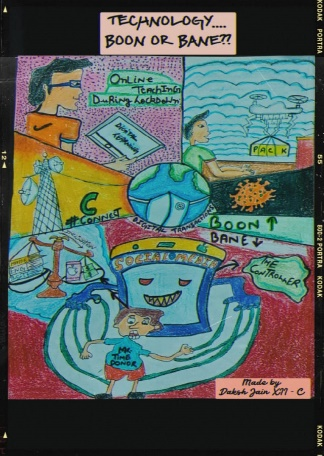 National Technology Day
National Technology Day is celebrated on 11th May every year to help students understand the importance of technology in bringing promise of Growth, Development and Advancement of a country. Technology day recognises technological innovations and their successful commercialization. It also inspires and empowers each citizen to be a part of innovation and growth of the country.
Array of activities were taken up at Secondary and Senior level where students presented various innovations of India , made powerpoint presentations on using technology to improve economy. They made videos showcasing how technological advancements bring a country from set back to comeback. Students also prepared informative posters on technology as boon or a bane. Students participated in these activities with a great zeal.These opportunities help our students to outshine and become innovators of tomorrow.

Best school in north Delhi, School in north Delhi, North delhi top schools, Best school in north west delhi, Schools for nursery admission near me, Schools for nursery admission in delhi, Top 10 schools in north delhi, Top 5 schools in north delhi, Top schools near me, Best school near me, Top 10 schools in delhi for nursery admissions, List of schools in north delhi, Top schools in north delhi, Mahavir Senior Model School