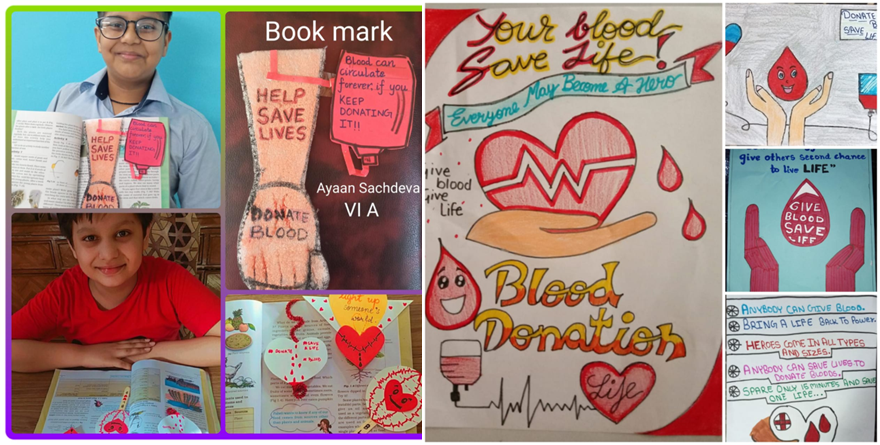 World Blood Donor Day 2021
World Blood Donor Day, an initiative by the World Health Organisation ( WHO) , is observed every year on June 14. This day is celebrated every year to spread awareness about the significance of blood donation and to recognise the contribution of voluntary blood donors in saving lives.
Students of MSMS celebrated this day by making bookmarks , posters , slogan writing and recitation. Students recited poems on the importance of blood donation and made powerpoint presentations to illuminate information to everyone. Students encourage everyone to be LIFE SAVERS.
http://msmsdelhi.in/msms/uploads/Report on World Blood Donor Day 2021.docx
Best school in north Delhi, School in north Delhi, North delhi top schools, Best school in north west delhi, Schools for nursery admission near me, Schools for nursery admission in delhi, Top 10 schools in north delhi, Top 5 schools in north delhi, Top schools near me, Best school near me, Top 10 schools in delhi for nursery admissions, List of schools in north delhi, Top schools in north delhi, Mahavir Senior Model School