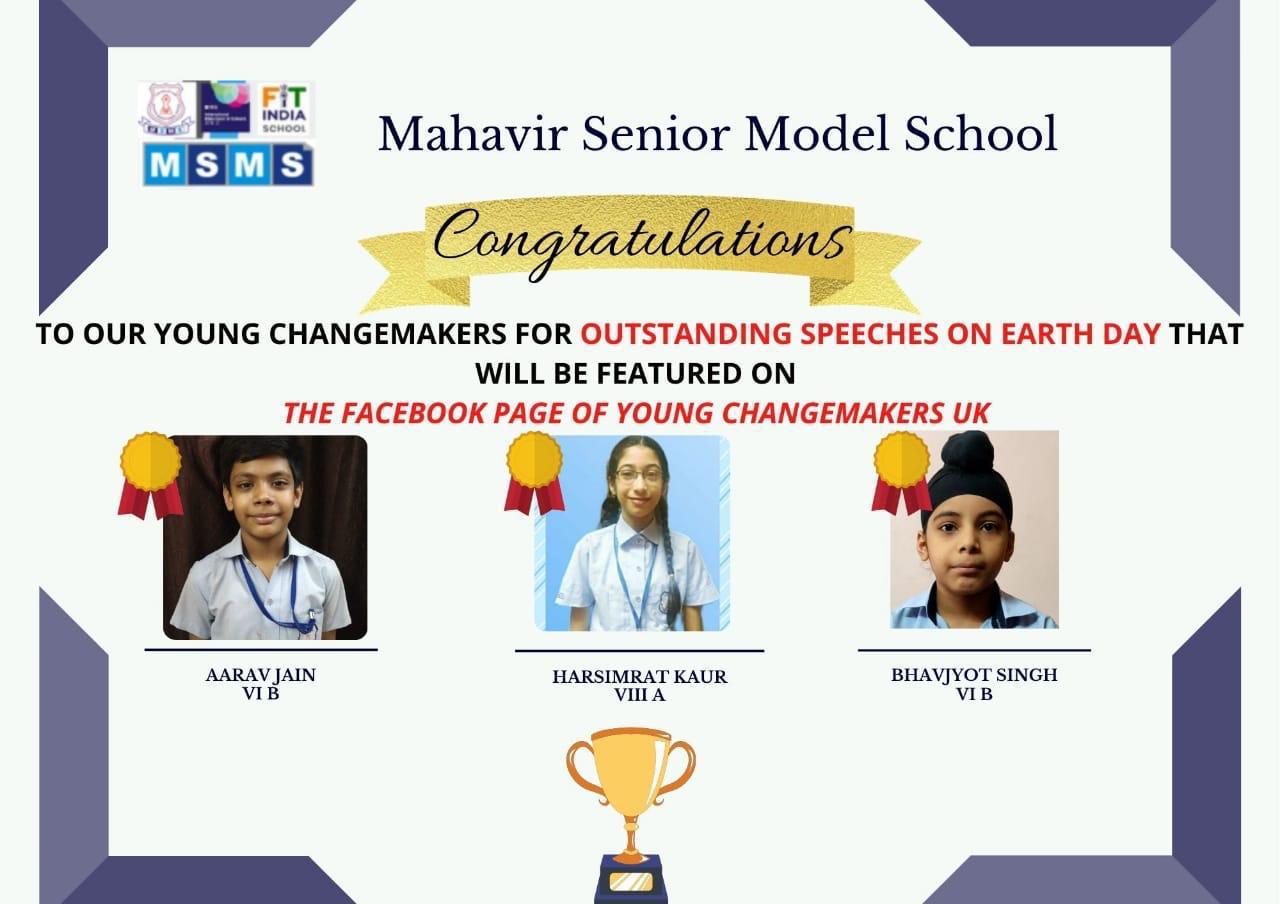 EARTH'S SAKE InterGlobe Competition
For Earth's Sake - Young Changemakers UK organized an online Speech competition on the topic Environmental protection . The aim of this competition is to create positive change towards more inclusive, fair and sustainable communities. More than 25 young Mahavirians participated and showcased their affinity towards nature.
Aarav Jain , Bhavjyot Singh of class 6B and Harsimrat Kaur of Class 8 A are selected as the top 10 students who gave an impactful speech and they recognised them for an outstanding speech on Earth Day. The selectors were extremely impressed with words and congratulated them for their crisp and passionate speech, expressive language and clear ideas. The organization also mentioned that all the speeches would be featured on Young Changemakers UK FB page.
Best school in north Delhi, School in north Delhi, North delhi top schools, Best school in north west delhi, Schools for nursery admission near me, Schools for nursery admission in delhi, Top 10 schools in north delhi, Top 5 schools in north delhi, Top schools near me, Best school near me, Top 10 schools in delhi for nursery admissions, List of schools in north delhi, Top schools in north delhi, Mahavir Senior Model School