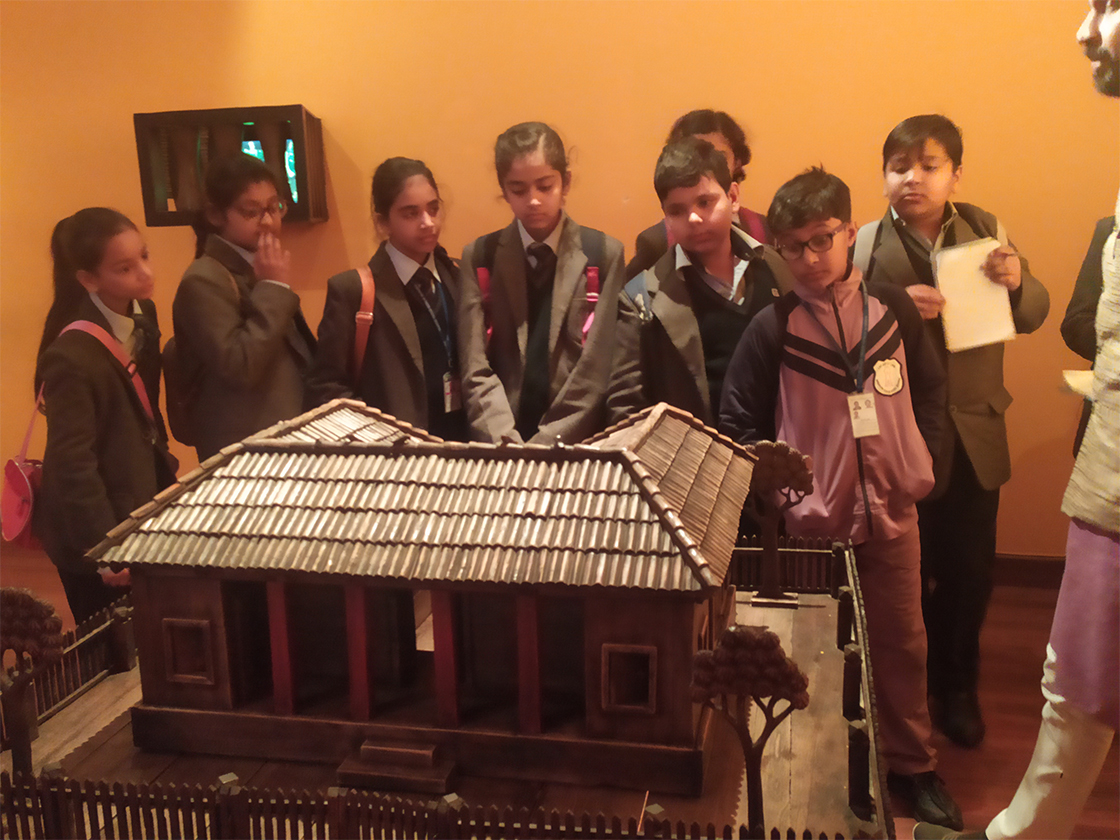 Report on Educational Excursion to Gandhi Smriti
To celebrate the 150th birth anniversary of Mahatma Gandhi, CBSE has proposed a list of activities to be conducted by schools from October 2019 to October 2020.
In direction to this , The Social Science Department has organised an educational excursion for the students of class VI, in which they got a wonderful opportunity to visit Gandhi Smriti on 5th February, 2020. Gandhi Smriti at Old Birla house on Tees January Marg is a venerated place where Mahatma Gandhi's epic life ended on 30th January 1948. Students were guided through the richly mounted corridors of the museum where there was a pictorial display of the freedom struggle and how Mohandas became a Mahatma. The students in awe saw in vivid scenes from Gandhi ji's life. They also walked past the stone imprints of Bapu's sacred last footsteps at the place of his martyrdom. They also watched a short documentary and visited the eternal Gandhi multimedia museum on the upper floor. They were also fascinated to see the 'Khadi emporium' and get motivated to use Swadeshi items like Khadi clothes and learnt how Khadi used to make with Charkha. To observe the understanding of students the follow up worksheet was also done by students.
This excursion aims to sensitize and aware students about Gandhi ji's beliefs and principles such as 'Unity in strength', 'Believe in Satyagraha', 'Truth and Non Violence are the biggest weapons'. A peep into this great Mahatma's life surely inspired the students and it was all on all a novel, enriching and enjoyable experience for them.
I would like to show my gratitude towards our honorable Director Sir, Principal Ma'am and HOD, Mrs. Bhawna Agarwal for providing us these opportunities to organize such enriching programs.
Teacher Incharge
Ms. Isha Jain

Best school in north Delhi, School in north Delhi, North delhi top schools, Best school in north west delhi, Schools for nursery admission near me, Schools for nursery admission in delhi, Top 10 schools in north delhi, Top 5 schools in north delhi, Top schools near me, Best school near me, Top 10 schools in delhi for nursery admissions, List of schools in north delhi, Top schools in north delhi, Mahavir Senior Model School