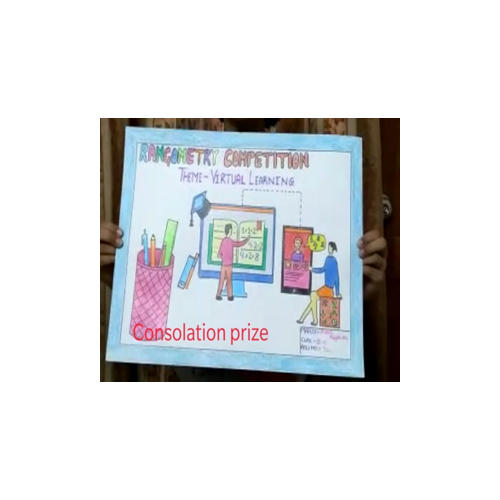 CLASS 3 : RANGOMETRY
Where there is MATTER, there is GEOMETRY- Johannes Kepler
The young scholars of Grade III participated in an Intra Class Competition - RANGOMETRY and showcased their creativity by amalgamating 2D and 3D shapes, symbols, colours and contemporary issues of staying safe during global pandemic and virtual learning.
The competition
🌟Gave them an opportunity to express their ideas freely.
🌟Boosted their morale.
🌟Enhanced their drawing and geometric skills.
🌟Gave a platform to showcase their sensitivity towards current scenario.
Best school in north Delhi, School in north Delhi, North delhi top schools, Best school in north west delhi, Schools for nursery admission near me, Schools for nursery admission in delhi, Top 10 schools in north delhi, Top 5 schools in north delhi, Top schools near me, Best school near me, Top 10 schools in delhi for nursery admissions, List of schools in north delhi, Top schools in north delhi, Mahavir Senior Model School