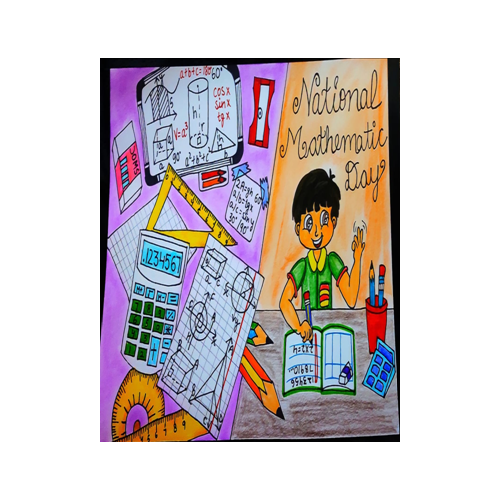 CLASS 6 to 8 : ART OF SYMBOLS
"Mathematics is all about becoming a Creative Thinker NOT a Calculator"
On the occasion of birthday of great Mathematician Srinivasa Ramanujan mathematics department organised an art integrated competition for classes 6th to 8th *SYMBOLS ART*
The aim of this activity was to:
* develop connectivity of students with the subject.
* describe the symbol language in learning mathematics .
▪It is undeniable that symbols not only enhance understanding but also provide a universally receivable manner to show certain functions of Mathematics.
Students prepared catchy poster to showcase this beautiful art of symbols.
Best school in north Delhi, School in north Delhi, North delhi top schools, Best school in north west delhi, Schools for nursery admission near me, Schools for nursery admission in delhi, Top 10 schools in north delhi, Top 5 schools in north delhi, Top schools near me, Best school near me, Top 10 schools in delhi for nursery admissions, List of schools in north delhi, Top schools in north delhi, Mahavir Senior Model School