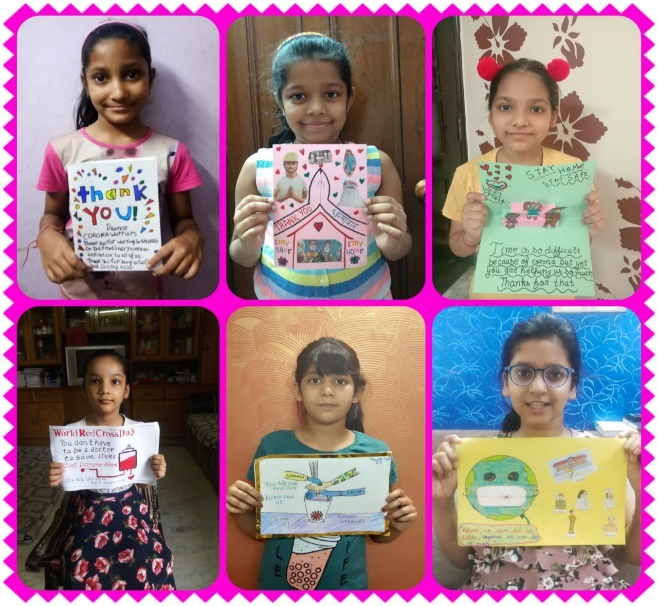 Report on World Red Cross Day
If you want to serve God, the best thing to do is to serve human beings.
World Red Cross Day is celebrated every year on 8th May to honour Henry Dunant, the founder of the International Committee of the Red Cross and the recipient of the first Nobel Peace Prize. Our aim was to teach students the value of life and health as well as the importance of respecting human dignity. The young Mahavirians participated zestfully in slogan writing, poster making activity on Importance of World Red Cross Day and made thankyou cards for Frontline corona warriors.
Through these activities we hope to encourage younger generation to cultivate their humanitarian spirit by understanding the Red Cross principles and ideas.

Best school in north Delhi, School in north Delhi, North delhi top schools, Best school in north west delhi, Schools for nursery admission near me, Schools for nursery admission in delhi, Top 10 schools in north delhi, Top 5 schools in north delhi, Top schools near me, Best school near me, Top 10 schools in delhi for nursery admissions, List of schools in north delhi, Top schools in north delhi, Mahavir Senior Model School