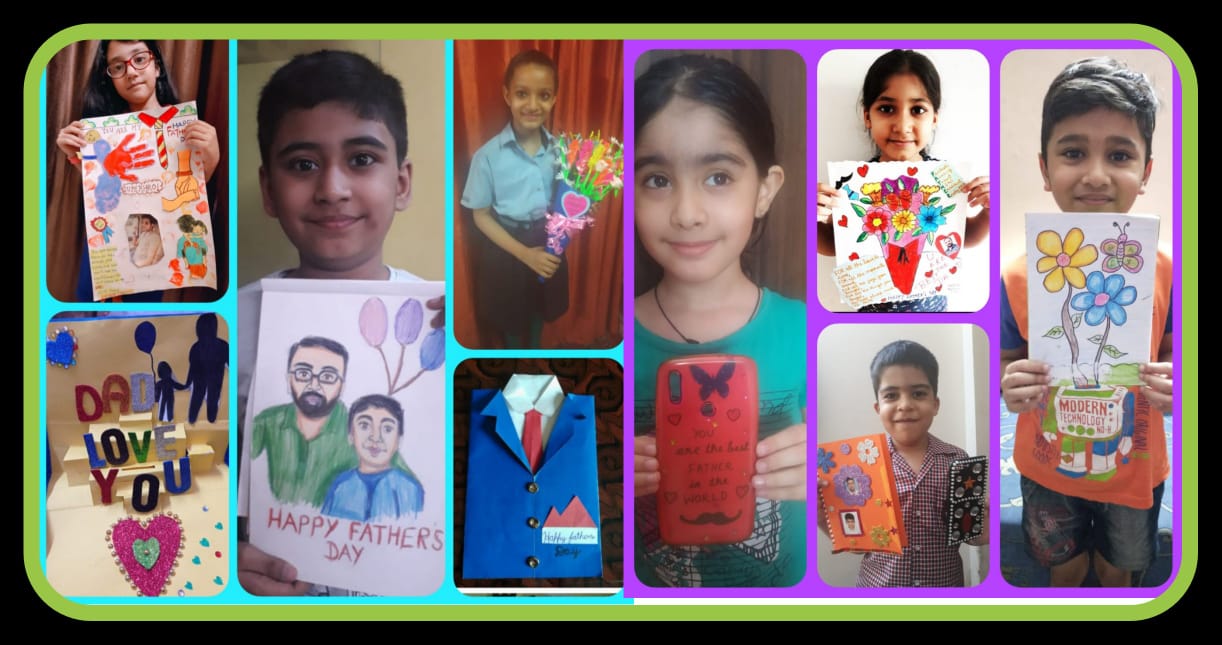 Father's Day 2021 Celebrations
Anyone can father a child, but being a dad takes a lifetime.
Fathers are the ones who moulds us into what we are at every step of our life. He is an anchor which steers and holds our journey of life together as a child turns into a Man or a Woman.
Father's Day celebrations and activities are a way to let our students tell their Dad that they love him and thanking him for being there!
On the occasion of Father's day on 20th June, Students were given exciting tasks with a view to build family bonding and giving them opportunity to show their love for their fathers. Students participated with enthusiasm and completed the given tasks.
Attached snippets of the completed tasks shows the fun our children had while completing these tasks and sharing the same with us.
http://msmsdelhi.in/msms/uploads/Report on Father
Best school in north Delhi, School in north Delhi, North delhi top schools, Best school in north west delhi, Schools for nursery admission near me, Schools for nursery admission in delhi, Top 10 schools in north delhi, Top 5 schools in north delhi, Top schools near me, Best school near me, Top 10 schools in delhi for nursery admissions, List of schools in north delhi, Top schools in north delhi, Mahavir Senior Model School