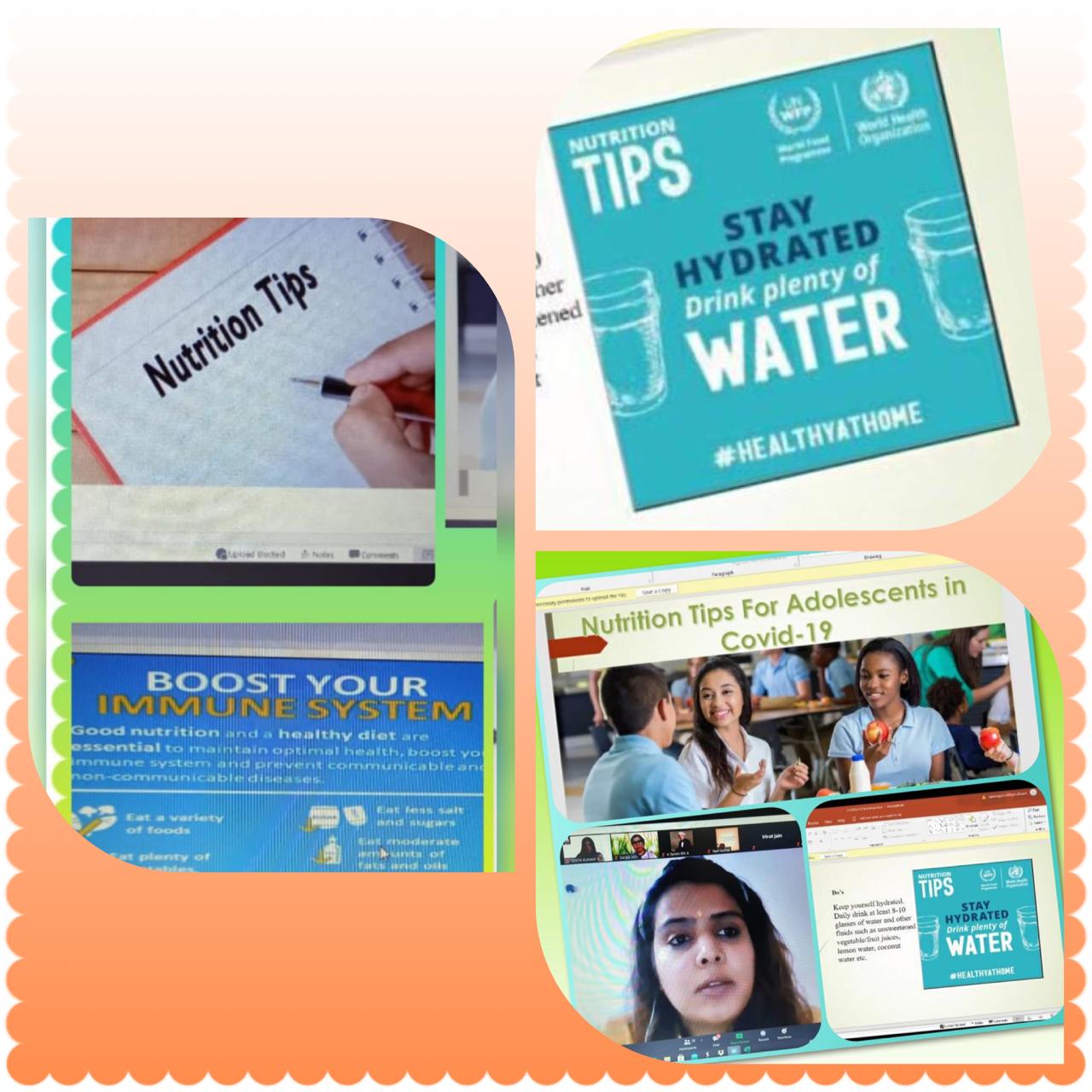 Webinar- Food preferences during COVID times by adolescents
A webinar was organized on food preferences during covid time by adolescents.
The resource person Mrs. Nupur a MSMS alumna shared a very informative power point presentation and emphasized upon importance of balanced diet , what to eat , what to avoid , significance of water intake , importance of sunshine and exercise and including herbs and condiments in diet prudently. She also suggested students the need of regular timings of food intake, appropriate time of eating fruits, whether to do exercise on an empty stomach or not. The students were also motivated to make a regular schedule and a proper diet chart. The webinar is educative and very illuminating for students.
Best school in north Delhi, School in north Delhi, North delhi top schools, Best school in north west delhi, Schools for nursery admission near me, Schools for nursery admission in delhi, Top 10 schools in north delhi, Top 5 schools in north delhi, Top schools near me, Best school near me, Top 10 schools in delhi for nursery admissions, List of schools in north delhi, Top schools in north delhi, Mahavir Senior Model School