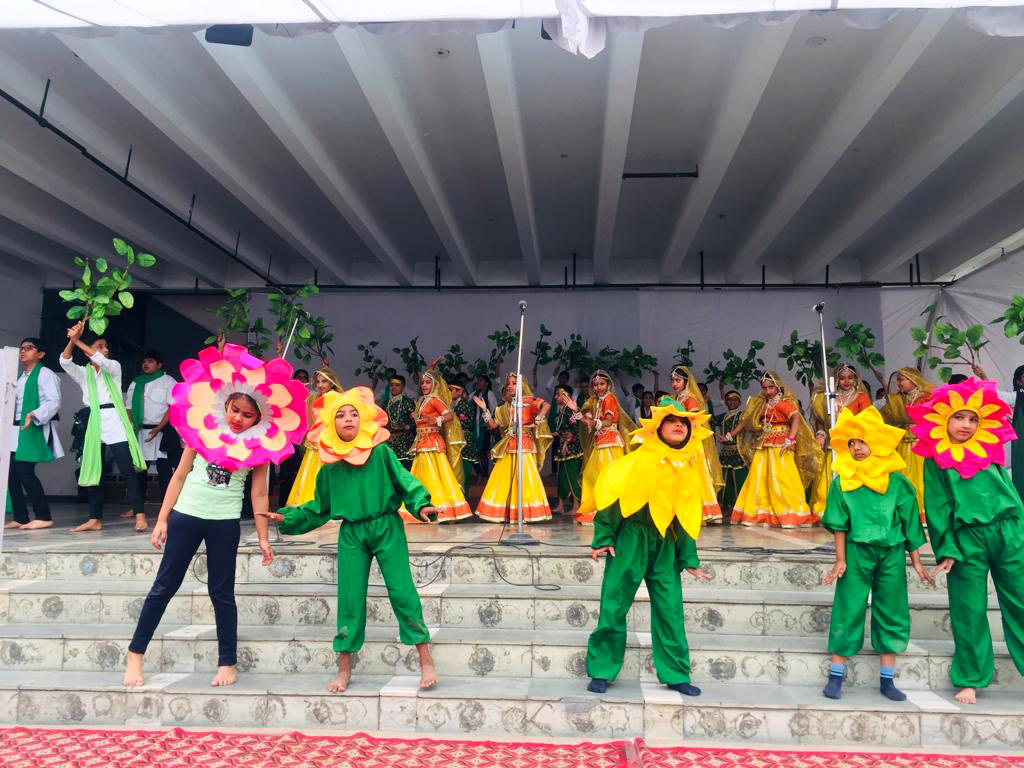 Mahavir Jayanti Celebration 2019
On the beautiful sunny morning of 30th April 2019, Mahavir Senior Model School celebrated the Grand Finale of its month long MahavirJayanti Celebrations on the theme "Save Our Earth", promoting the values of non-violence, empathy for living beings and love for all as espoused by Lord Mahavira.
Our esteemed guests, Chaudhary RaghunathPratap Singh ji; Former Director Doordarshan and Sh. Sat Prakash ji; Prominent Documentary Maker accompanied by Sh. S.L. Jain; Director of school; Mr.Vivek; Principal of the school, Mrs. AparnaTrehan (Headmistress, MJMS) and other PTA members graced the occasion.
The programme was commemorated with lighting of the lamp of knowledge by the guests followed by NavkarMatra. An enticing performance was given by the school choir group. Stage was held strongly by the drama group to tell the values that are vital for everyone through a beautiful play, "JiyoaurJine Do" and a colourful dance presentation. This was followed by felicitation of award winners.
The learned Chief Guest Chaudhary Raghunath Singh Ji, who has many achievements to his credit, addressed the students with his words of wisdom. He appreciated the underlying theme of our celebrations and emphasized the importance of Saving Mother Earth through small acts. His presence at the event was greatly admired by everyone.

Best school in north Delhi, School in north Delhi, North delhi top schools, Best school in north west delhi, Schools for nursery admission near me, Schools for nursery admission in delhi, Top 10 schools in north delhi, Top 5 schools in north delhi, Top schools near me, Best school near me, Top 10 schools in delhi for nursery admissions, List of schools in north delhi, Top schools in north delhi, Mahavir Senior Model School